Garment and Dry Cleaning Services
At Morellis Cleaners, we take pride in providing garment cleaning of the highest quality, because we know how important your clothing is to you. Depending on your specific cleaning needs, we have many different methods available to produce a quality, professionally cleaned product. Many times, dry cleaning will produce the best results, but sometimes a different approach is required. That is where our cleaning expertise comes in to play. Every garment and stain can be different – so we access every clothing item individually, and decide the best course. Whether your clothes require dry cleaning or wet cleaning, Morellis offers the highest quality cleaning services available, so that your clothes are returned as clean as possible, without fading or shrinking.
Quality Dry Cleaning & Service You Can Trust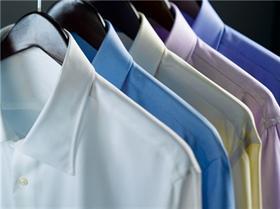 For Morellis Cleaners, quality and customer service are a way of life. We pride ourselves on our "Quality Guarantee" and our "no excuses" customer service, training every employee on our processes and philosophy, so we can provide our customers with the highest quality dry cleaning and professional laundry service in Central Indiana. For Morellis – details matter. That is why we inspect every garment three times. Upon receipt and prior to cleaning, we inspect each garment for stains and to determine the best cleaning procedure to use. After cleaning is complete, we check your clothing again, to access results and to make sure strains were removed. And then, after garment finishing and pressing, we provide one final inspection.
Northeast Indianapolis & Carmel Dry Cleaning Professionals
If you live on the Northeast side of Indy, we'd like to be your dry cleaner. Morellis now has eight (8) locations: East Carmel, West Carmel, North Carmel, Fishers, Geist, Geist East, Castleton, and Northeast Indianapolis (Binford). We provide full service, professional garment cleaning for outer wear, slacks, suits, business shirts, dresses, ties, sweaters, blouses, jackets, vests, dresses, skirts, and coats. No matter your need, Morellis can provide the expertise to make your clothing look as good as new.
We can even help with your unique cleaning needs. Morellis offers household cleaning services for items such as linens, drapes, and bedding, as well as specialized cleaning for wedding gowns, boots, furs, and leather.
Need Help or Have a Question?
Please give us a call (317-803-2644), email us, or contact one our Indianapolis area locations.