Indianapolis Fur Cleaning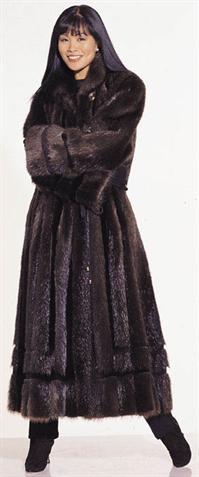 Fur coats and other fur garments are often the most expensive and prized items in your entire wardrobe. But they can easily lose some of their luster and shine, as they sit, un-used for long periods in your closet, gathering dust and unwelcome odors. Morellis Cleaners provides professional fur cleaning and conditioning services to keep your furs and fur-trimmed coats looking, feeling, and smelling like new.
Fur Cleaning & Restoration Process
Our fur specialists can make even the most difficult stains disappear, while preserving your fur's natural appearance, luster, and gloss. Quality fur cleaning with also remove musty smells or disagreeable odors caused by pets or moth balls, from your fur coat or garment, while keeping the fur soft and silky.
Regardless of your garment type… fur coat or jacket, collars, Stoles, vests, or fur accessories, Morellis will treat your furs with care and attention to the details that make a difference. During our fur cleaning, we'll first inspect your garment and determine its unique cleaning or dry cleaning needs. We'll then clean your garment, loosening and removing all soil and dirt, followed by a vacuuming of the fur and lining. Finally, we'll glaze each item, reintroducing oils and realigning the hairs of the fur, to help keep its natural sheen and lustrous appearance.
Fur Care & Preservation
Want your fur coat to last forever-or close to it? If so, we highly recommended that you clean and condition your furs annually, to keep them looking and feeling their best. Even if you only wear your fur a few times each winter, then we'd suggest cleaning it at least every other year. Trust your specialized cleaning needs to the expert fur cleaners on Indianapolis' Northeast side. We'll provide the care and service you deserve, while adding years to the life of your fur coat and accessories.
The Morellis Way – Hands On Care & No Excuses Customer Service
Morellis Cleaners "hands on" approach and philosophy on "customer service" has facilitated our rise to being the premier dry cleaner and specialty cleaner on Indianapolis's north east side. With Binford, Castleton, Carmel, Fishers and Geist locations, we can meet all your specialty cleaning (leather and suede, boots, wedding gowns, uniforms) and household cleaning (linens, bedding, drapes) needs.
Need more information?
Call us at 317-803-2644 or email us now.